Solar PV Buyback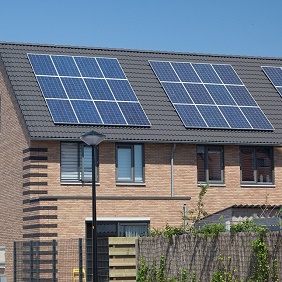 By selling your Solar PV system, you will receive a lump sum of up to £18,000 and continue to enjoy the solar electricity generated at no charge. Solar experts will monitor the system, ensuring optimum performance for the long term and take care of any maintenance issues swiftly.
If you own your Solar PV system, you will be receiving the 'Feed in Tariff' (FiT) payments as well as receiving significant savings on your electricity bill. We are offering you the chance to still keep the savings at no charge whilst realising the long-term value of the FiT payments.
How does the scheme work?

The offer is based on leasing your roof for the remainder of the FiT term, After that, the ownership of the panels reverts back to you. Once the lease is in place, you will receive your up-front payment and the solar PV system continues to operate as normal. The only difference is that someone else collects the FiT rather than you.
How much will I receive?

Payments vary depending on the size of the system, when it was installed and how much electricity is being generated on an annual basis. You could expect to receive anything from £6,000 to £18,000 while still continuing to benefit from the free electricity.
Is my system suitable?

Providing your panels were installed after 1st April 2010 and you are currently receiving Feed in Tariff payments, you should be eligible to sell your system.It must have been correctly installed and be generating a sufficient amount of electricity, which is the case for most Solar PV systems installed in the UK.
How can EnergyLink help?

EnergyLink Ltd. have partnered with one of the leading Solar PV Buyback specialists working across England, Scotland & Wales. After filling in our form, an advisor will check that your system is likely to be suitable and explain the potential amount you could receive. They will then carry out a technical survey of your property and provide you with a written quotation.